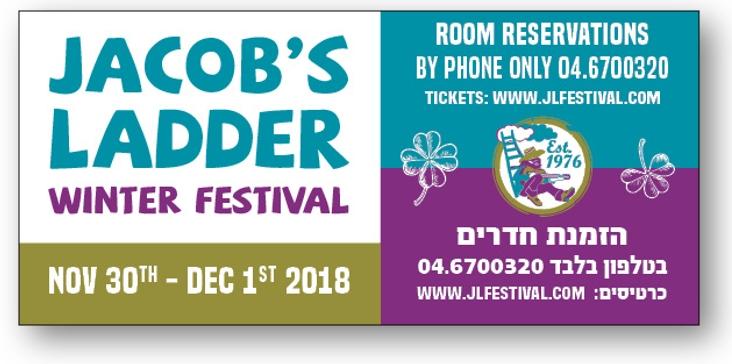 This is going to be our 26th time participating in the fabulous Jacob's Ladder Festival! We love this festival so much – if you haven't been there, please check it out. You won't be disappointed.
The lineup of performers is amazing – the famous American folk-singing legend Dar Williams, an absolutely delightful trio from Italy named UKUS IN FABULA (they enchanted us so much at the previous festival that they have been invited back again!), a virtuoso tribute to the great fingerstyle guitar players (Chet Atkins, Merle Travis, Tommy Emmanuel, Jose Feliciano & others), an extremely talented American Country music band, an ethnic-fusion group performing all-time hits in Spanish, English, Russian, Ladino, Yiddish – and lots more. (See full details of the artists here.)
Oh, and we'll be doing our traditional 60s-70s sing-along, with words projected on a screen. You don't get many other chances to see us doing this kind of show – and we make it the most fun we can.
Discounts tickets are on sale now, so check it out. (And we do NOT get any kickback from promoting the festival here – we just love to tell people about this wonderful event!) We hope to see you there!