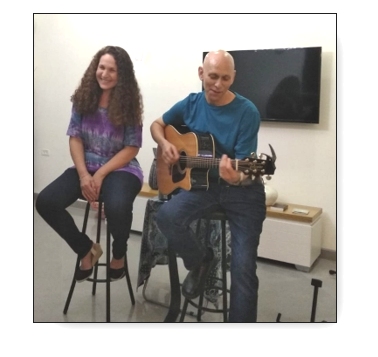 We love doing what we do, all the music that we make, in so many different types of venues and locations – but how can we (and the monthly letters we send you) help YOU?
Good question. There are numerous ways…
o If you like coming to our shows at public venues, you get information about them from the newsletter. Sometimes you can even get a discount off the ticket price.


o If you like the personal connection with us – that's wonderful! We like the connection with you, too. And we like to tell you about things that are going on in our lives – whether it's interesting places we've visited, stories about our children (and pets), healthy foods we like to make and eat, and more stuff from our home front.

We'd also love to hear from you – both about your life, and about things you'd like to hear about from us! Just send us an email by clicking here – we promise to respond. ?


o If you are planning a party and feel that our show could be suitable – we have performed at hundreds of private and corporate events and always do our best to make the party thoroughly enjoyable. With a repertoire of about 850 songs, we often let you choose which singers/songs you want at your special party (or you can let us surprise you – it's up to you!).


o And the size of the party makes no difference to us!

Take, for example, two situations we've enjoyed. A wife invited us to perform for her husband's birthday – and it was just the two of them (plus their son)! Or, a mother living in another country couldn't make it for her daughter's birthday, so she sent us as a personal "singing telegram" to sing songs that the young girl loves. Both these events - and others like these - are magical! Can you think of a situation where our singing could be appreciated by someone close to you, no matter the amount of people in attendance?
And we bet you can think of additional circumstances in which our music can be of assistance and enjoyment to you – don't be shy, let's talk it through. Give us a call.
? We'd LOVE to hear from you!