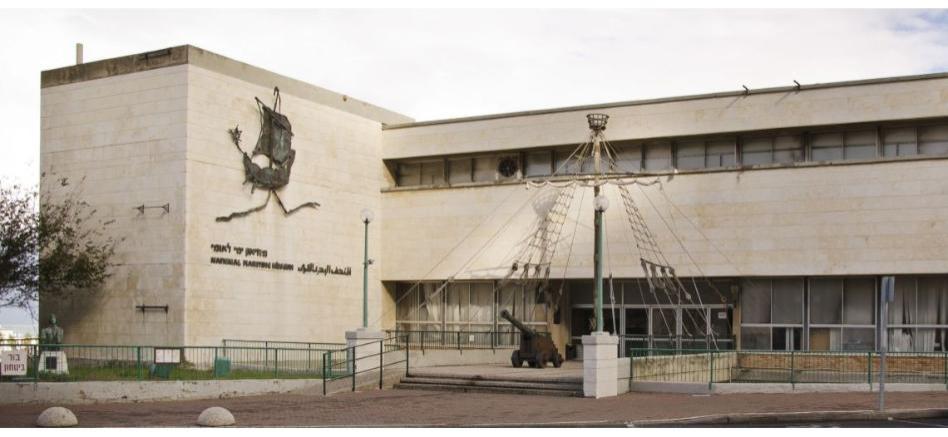 Haifa Maritime Museum
We don't know about you, but as we get older, we love and appreciate history much more. We think that history lessons are wasted on us at school age. But now – bring it on!
We paid a visit to the National Maritime Museum in Haifa. The museum has three floors – one focuses on archeological finds and ancient seafaring; a second is divided with a section devoted to piracy and another to Israel's fleet in more recent times. Yet another floor is mainly activities for kids.
Our favorite part was the ancient seafaring floor, which had all kinds of really cool shipping artifacts and instruments, including a bronze ram of a 2nd-century BCE warship discovered near Atlit, plus some beautiful boat models.
The piracy section was also quite interesting as we discovered that pirates actually did fit the stereotype of how they are portrayed in Hollywood. So Johnny Depp did a pretty good job – plus after all he's, well, you know, Johnny Depp. 😉