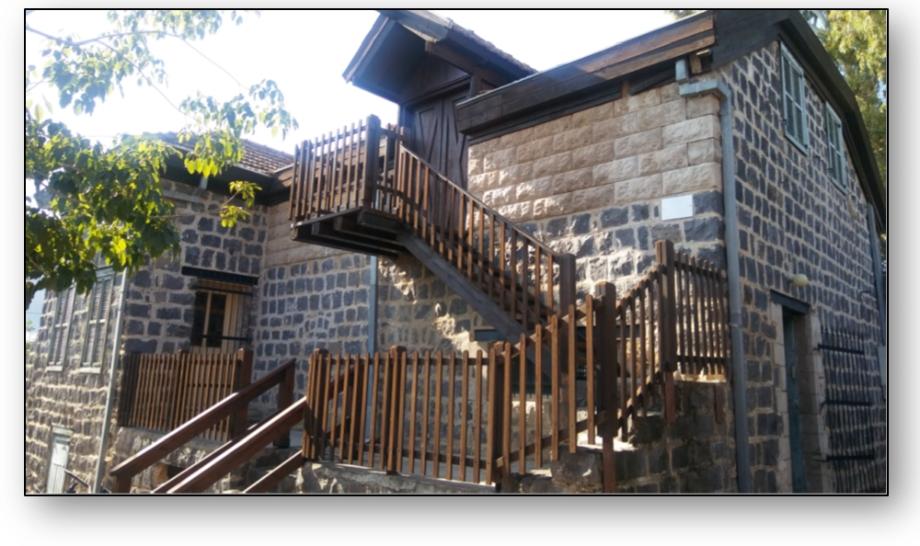 This time our heritage travels brought us to the Pioneers' House and Museum in Migdal, where we were welcomed by the spunky 89-year-old Rivka. And we also brought along our son, Yehonatan.
Migdal was a Jewish settlement of the time of the Second Temple and is mentioned in the Talmud as "Migdal Nunia." The Jewish settlement depleted gradually after the destruction of the Second Temple, and after the Arab conquest in later centuries, Arab peasants inhabited the area and named it "Majdal."
In 1910, Jewish settlement at the site was renewed, first as a private agricultural farm of Hovevei Tzion from Russia, led by Moshe Glikin. The aim of the farm was to train the pioneers of the Second Aliyah for agricultural work. Several people who lived and worked at the farm later became key figures in the history of the Land of Israel, among them Joseph Trumpeldor. The farm was dissolved in the 1920's and became a Moshava. The museum there was founded in 1998 in one of the farm's first buildings.
At the site there is a fascinating display of photographs and documents from the early days of Migdal, all eloquently explained by Rivka, whose husband was one of the original members.
And the views from Migdal looking over the Kinneret? Stunning.
(Sorry the links are only in Hebrew – we couldn't find ANYTHING about the museum in English on the web!)