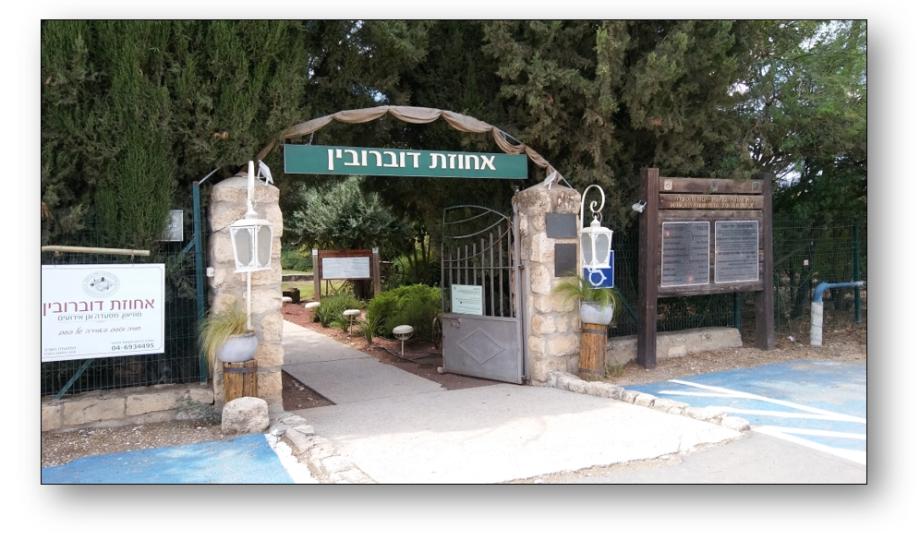 The Dubrovin Farm was one of the first farms in the Hulah Valley. It was established by Andrey Dubrovin who moved from Russia to Palestine with his family in 1903. Dubrovin and his family, who were Subbotniks (Russian Christians who kept seventh-day Sabbath), converted to Judaism, bought 650 dunams of malaria-infested land and started working on making the place inhabitable. Andrey (who changed his name to Yoav), lost two sons to malaria. He died in 1967 at the ripe old age of 104, after receiving many agricultural awards.
The farm displays personal possessions and furniture brought with them from 19th-century Russia, the private quarters where the family lived, their crude, elementary kitchen, a wardrobe of clothes from the period, letters and original documents framed on the wall attesting to the hardships they overcame, and a well with a "modern" (at the time!) mechanical system for drawing up the water. There are even ancient ruins of a synagogue dating between the 4th and 6th centuries, highlighting the historic Jewish claim to the region.
In 1968, Dubrovin's son bequeathed the Dubrovin Estate to the Jewish National Fund and the farm was converted into a museum that commemorates the early pioneers.
The beautiful grounds are now also used as an event venue and includes an exclusive restaurant. Our niece even got married there a few years ago!