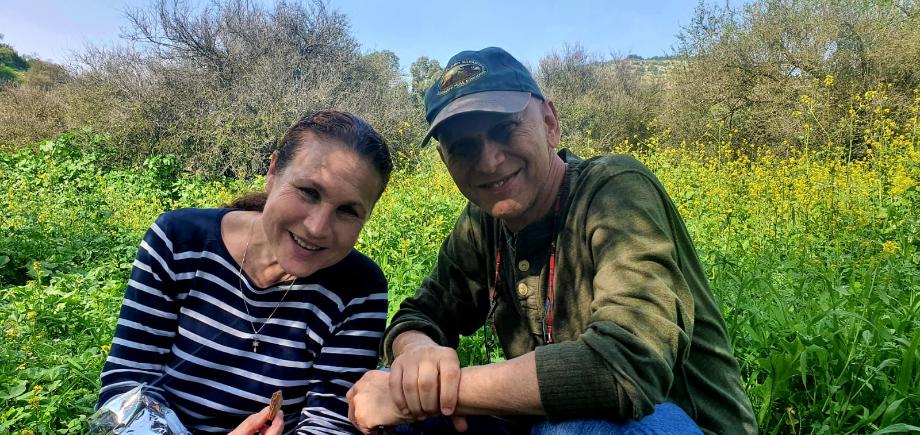 We love when the breaks in the lockdowns come out on days when the weather is beautiful! That was the situation in the middle of last month, so we immediately packed up a picnic lunch with fresh home-baked grain-free rolls and took off for Nahal Amud.
You might already know that the stream is named after a pillar that rises high above ground and is located near a channel of the stream near Kibbutz Hukok. The gorge that forms the channel at this point holds many caves once inhabited by Neanderthal Man such as the cave at Zuttiyeh and the Amud cave. They were the object of the first paleoanthropological excavations in Mandatory Palestine in 1925–1926. Most of Nahal Amud (8923 dunams) was declared a nature reserve in 1972.
There are three different sections of the nature reserve – the upper, middle, and lower sections. We were actually in the "least interesting" part of the stream, which is the middle part. The upper part is for experienced hikers (not us!), and the lower part holds the namesake pillar and the caves. We definitely have our sight set on the lower part for an upcoming outing! Still, we were surrounded by sunshine and beautiful flowers and enjoyed our lunch in the fresh air.