Peres Center for Peace & Innovation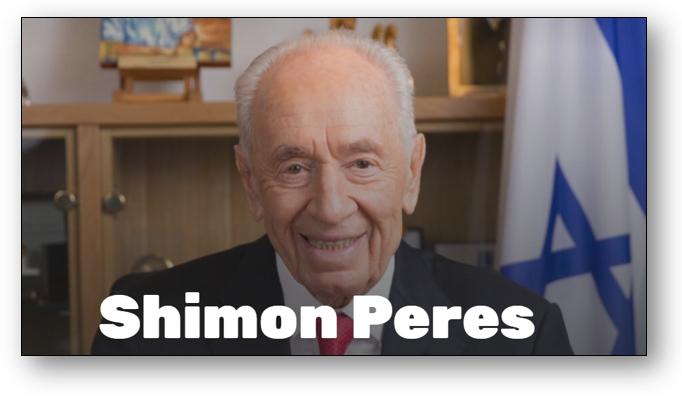 In my "previous life" I (Mindy) was a veterinary technician and I had the privilege of working in the veterinary hospital of Yoni Peres – the son of our beloved late Prime Minister and President Shimon Peres. I also had the honor of meeting Shimon Peres face to face on several occasions and he was a truly lovely man. Larry and I were thrilled when we were invited to perform at the Peres Center for Peace in celebration of American Independence Day last month! What a beautiful and fascinating place – with an amazing front row view of the sea.
The Israeli Innovation Center is the first and largest visitor's center of its kind. It presents the incredible story of Israel, the "innovation nation," showcases the diverse fields and people behind Israeli innovation, and welcomes visitors from Israel and around the world with the aim of promoting a better future of prosperity and peace.
Shimon Peres was a Nobel Peace Prize laureate, and a man of action and vision. From the early years of Israel's establishment, he was central in its defense - from spearheading deterrence and defense capabilities and developing the IDF, to establishing the Dimona reactor and Sorek Nuclear Research Center. He led Israel to become a global technology and innovation powerhouse. He founded the Peres Center for Peace and Innovation in 1996 in order to develop and implement impactful and meaningful programs with a focus on promoting a prosperous Israel, nurturing and highlighting Israeli innovation, and paving the way for shared-living between all of Israel's citizens and lasting peace between Israel and its neighbors.
If you are interested, you can find a brief but incredible biography of this amazing man, by clicking on his image below.(And it is presented very nicely. Take a look.)