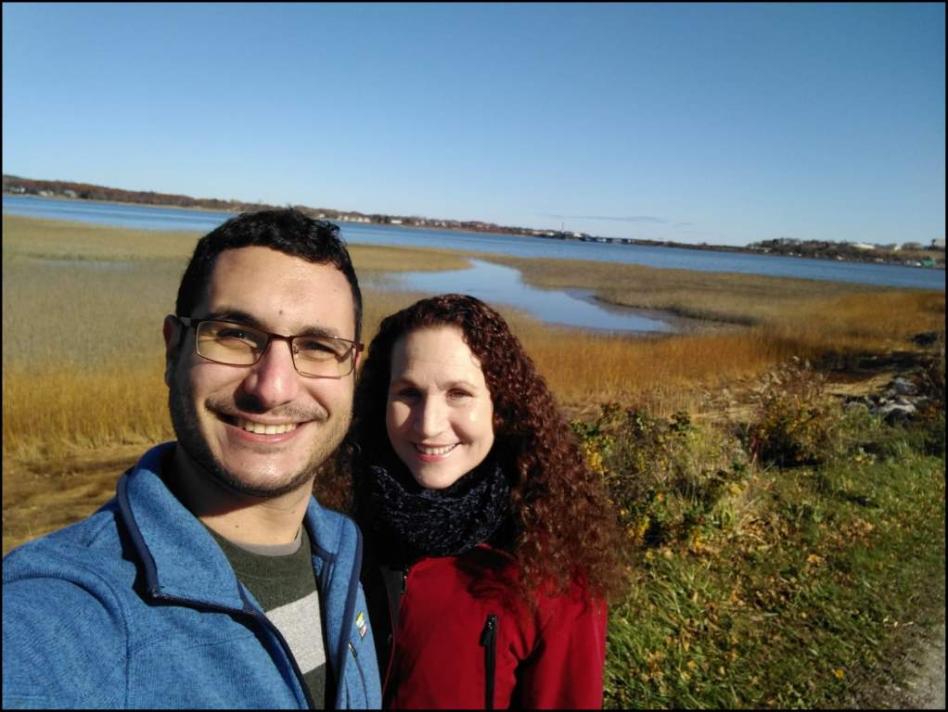 Last month I had the pleasure of visiting my son Yehonatan (Tani) and his girlfriend in their home in Portland Maine. I have missed my son profoundly since he moved to Portland a few months ago, and so of course it was amazing for me to see him in his new environment, spend quality time with him and Liz (his girlfriend), meet Liz's parents, and even meet Tani's boss - a lovely guy.
I also had time to explore Portland on my own while Tani and Liz were at work. It is a very walkable city, and in fact has the vibe of a big town more so than a city. It was easy and fast to reach all the shopping, the huge (and I mean really huge!) number of restaurants, the scenic parks, walking/hiking paths, the Old Port, and the waterfront.
Another thing I was very interested in was the Jewish history of Portland as well as all the Jewish sites. There are four synagogues in Portland – one of them is combined with a Jewish "museum" showing various exhibits from the history of Jews in Portland, as well as contemporary art by local Jewish artists. As a mother – as well an ardent Zionist – I was anxious to know if there were any incidences of anti-Semitism in the area and was thrilled to find out from one of the synagogues that so far, there were none. They also had a wonderful and quite large Hebrew day school.
During my visit, my son and I attended both a Conservative and an Orthodox synagogue. The Rabbi of the Orthodox synagogue was very welcoming and was thrilled to be able to use his Hebrew for his "Israeli visitor." (I didn't want to burst his bubble and tell him that I was born in the U.S. and my mother tongue is English!) As is the tradition in the U.S., after services they also had a lovely kiddush hosted by one of the members of the community – with vegetables, fruit, tuna salad, egg salad, kugels, cakes and of course – bagels and lox. I ate a LOT of vegetables ?.
And if we are already on the topic of food – one of my favorite subjects – among Portland's many restaurants and shops, I had no difficulty in finding things to eat as there are many and varied healthy, vegan, and gluten free choices. They also have both Whole Foods and Trader Joe's supermarkets – both of which I adore and frequented several times during my visit.
The Old Port area of Portland is lovely, packed with all kind of unique boutiques and eateries. I even saw gorgeous handmade art-deco mezuzot in one of the shops. A bit north of Portland there is a nice town called Freeport, filled with shopping outlets, and Liz and her Mom took me there to get us a bit of a girls' day shopping fix.
An additional thing I LOVED about Portland are their strict anti-smoking laws. No smoking in public places – indoor AND outdoor. What a pleasure!
And last but certainly not least, Liz and her parents took me around to the major lighthouses in the Portland area. They were all rustic, romantic and simply stunning.
Would I visit Portland again? Hell, yeah! I'll visit anywhere in the world if it means spending time with my kid. I just got lucky that he is living in such a beautiful spot.