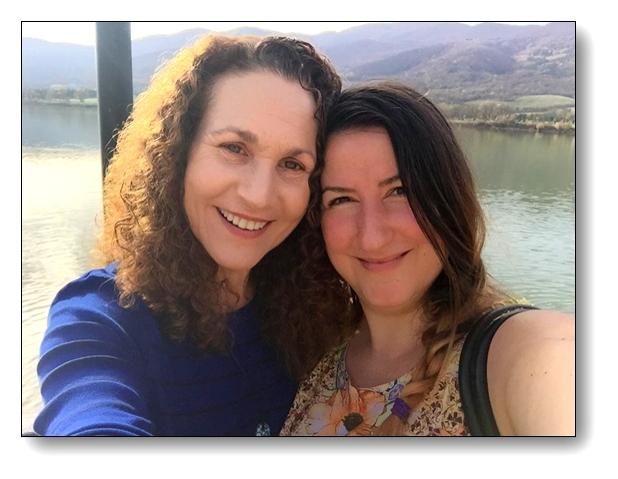 Mindy has a close girlfriend from Bulgaria who has been asking Mindy to visit for many years, and since we have been slowly working our way down our bucket list – this time Mindy said yes!
My lovely friend Nataliya lives in Etropole, in the mountainous countryside, and she and I explored the beautiful forests, lakes, old villages, stunning caves, ancient castles and monasteries in the region. Nataliya also took me all around Sofia – the capital city. The thing that most interested me there was the Jewish heritage of Bulgaria, and Nataliya made sure to take me to the gorgeous Sofia synagogue.
After WWII most of the Jewish population of Bulgaria left for Israel, leaving only about a thousand Jews living in Bulgaria today. According to Israeli government statistics, about 44,000 people from Bulgaria emigrated to Israel between 1948 and 2006, making Bulgarian Jews the fourth largest group to come to Israel from a European country, after the Soviet Union, Romania and Poland.
I was also privileged to meet a childhood friend of Nataliya's – Violeta - who just happens to be the most popular folk singer in Bulgaria! Violeta also sings some songs in Hebrew, and she and I really hit it off and sang "Chorshat HaEucalyptus" together while sitting in a restaurant 😊. I'm not sure who had a better time – us, or the other diners! 😉
Also a big shout out to Nataliya's Mom, who made sure I had plenty of fresh salads and delicious cooked vegetables to eat.
Three days after returning home from Bulgaria, I was on my way again, this time to visit my two brothers in the States. Aside from quality family time, the highlight of that trip was the Billy Joel concert, of course. More on that in a different post. Go back to the newsletter to access it…