A Live Concert – and not ours!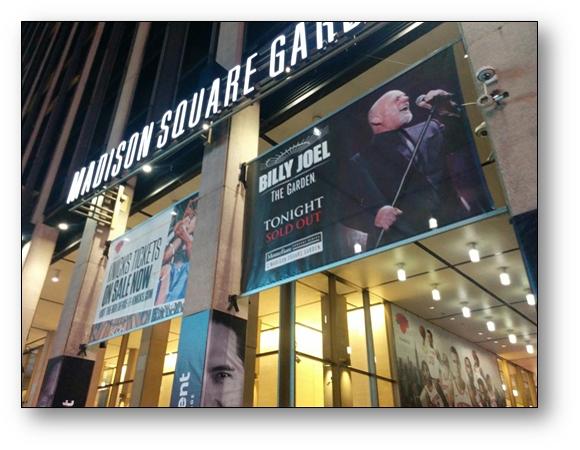 It finally happened! Mindy saw Billy Joel live at Madison Square Garden in New York City!! HUGE check on the bucket list.
All I can say was – BILLY WAS FABULOUS! He was engaging and witty, varied the show with some guest artists, let us choose a number of songs, and basically had the crowd – rightfully - going wild. Being there was such a dream come true. AND to make it even more special – it was at Madison Square Garden. The last time I was at the Garden was when I was seven years old, and my big brother Fred took me to see the Harlem Globe Trotters. So it was only natural that I would go to see Billy at the Garden together with my big brother! Fred jokes that I was so engaged with singing and dancing along with Billy that I nearly poked his eye out several times in the process!
Anyone who hasn't seen Billy live at the Garden – don't miss it. It is worth the visit to NYC. 😊